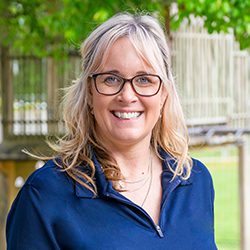 Becs
Centre Manager
Kia ora,
My name is Becs.  I have been an early childhood educator for over 20 years.  Early childhood is always where I saw myself growing up and has always been my passion.  I have worked in a variety of different roles throughout my career and am excited to have the opportunity to be the Centre Manager here at Sparrows Early Learning Centre.  I love the bonds we make with the Tamariki and their whanau and the fact that no two days are ever the same.   A big part of my teaching and leadership philosophies are based around respectful practice and positive communication.  Away from ECE I am married and have two teenage children who are both my greatest joy and biggest challenge.  I look forward to getting to know you and working in partnership with you during your time here at Sparrows ELC.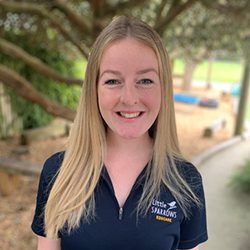 Sophie
Supervisor
Kia ora! My name is Sophie and I am the Supervisor at Sparrows Early Learning Centre. I have been working here for two wonderful years. Growing up, I always knew I wanted to be a kaiako, so it was a dream come true to receive my Bachelor of Teaching in 2020. My passion lies within relationships with my learners and their whānau to ensure tamaiti have the best learning outcomes. Infant care has a special place in my heart as well, and I take pride in providing a home away from home for tamariki during these precious years. Outside of work, I love spending time with my partner and going home to the Coromandel to be with whānau. Ngā mihi nui kia kotou katoa.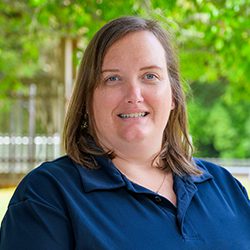 Dale
Qualified Teacher
Kia ora, my name is Dale.
I graduated early childhood studies in 2017 and have enjoyed every moment of it since. I became interested in teaching through taking my daughter to playcentre. Through teaching I enjoy exploring all learning opportunities with the tamariki, seeing that lightbulb moment as they achieve their goals, building relationships with both tamariki and whānau is very important to me. Throughout my years of teaching I have begun exploring te ao māori and using te reo in my practice.
In my spare time I like to look after the collection of plants and always planning to add more, traveling to see family and spend time with my daughter while she still wants to.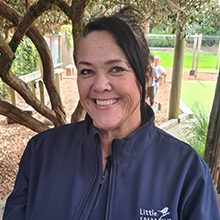 Anna
Qualified Teacher
Anna has been in the Early Childhood Industry since 2010 and over the past 13 years Anna has gained a great amount of experience, particularly with pre-school aged children.
Anna is a mum to 5 wonderful young adults, and in her spare time she enjoys gardening, swimming and spending time in her caravan at Thornton beach!
We feel so lucky to have Anna join our community, and look forward to the future with her.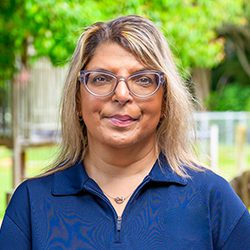 Kristene
Qualified Teacher
Kia Ora Whānau and tamāriki,
My name is Kristene and I am excited to be a part of the team at Sparrows Early Learning Centre.
As a local Hamiltonian I enjoy getting out and about in the local community with family and friends.  I have worked in the early childhood sector for 15 years and in the primary sector for a year where I worked with new entrants.  I enjoy supporting our young children and empowering them to become leaders in their own learning.  I am passionate about literacy and exploring the natural environment which provides many opportunities for learning. 
 I believe that early childhood should be a place of learning, fun, creativity, excitement and wonder for our tamāriki.  
I look forward to meeting you and your child and supporting them with their learning journey.
Kim
Qualified Teacher (on maternity leave)
Kim, her husband, 5 children and 2 cats live in Forest Lake and love to make use of the BMX track and mini train railway they live close to. Kim is a girl mum to her 3 daughters aged 11 years, 1 year and 3 months; she is also a bonus mum to her 15 year-old stepson and 10 year-old stepdaughter.
Kim always saw herself becoming a kaiako and after the birth of her first daughter in 2012 she decided to follow through with a Bachelor Degree of Teaching. Kim trained in a mixed aged centre and has loved working at Sparrows since she started in 2021. She adores the dedicated team of kaiako she gets to work with and the open and caring whānau.
Kim is so excited to return from her maternity leave in February 2024 to work part-time with two of her daughters who will attend alongside her – Neriah and Manaia.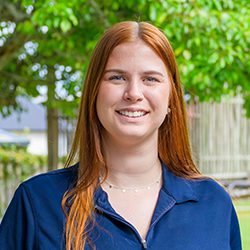 Paris
Teacher in Training
Paris began her teaching journey with us in 2020 and has been working in the early childhood industry since 2018. Paris has always had a love for children and found the inspiration to pursue her love of teaching through her mum who is also an early childhood educator.
Paris is passionate about building strong and meaningful relationships with our tamariki and believes that every child should feel supported and encouraged throughout their learning journey. In her spare time, Paris loves to play sport and be outdoors, as well as spending time with her whānau and friends. We look forward to supporting Paris through her studies and are so lucky to have her as part of our community.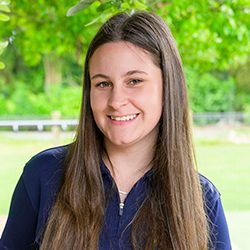 Reese
Teacher in Training
Kia ora,
I'm Reese. I am currently studying towards a Bachelor of teaching (ECE). I have always had such a large passion for working with young children and I have been taught so much by my peers throughout my study and my time so far at Sparrows. I always love to have chats with the whanau about their awesome tamariki and I aspire to create meaningful relationships with all of the children, parents and families. I am a confident, bright, bubbly young kaiako and I am very ecstatic to be able to be a kaiako here at sparrows! 
I am looking forward to continuing my study and creating partnerships with everyone at Sparrows.